EMAIL: bookings@priscadorcas.com
*Other topics available upon request
Methodology: Storytelling as Resistance
I am a storyteller and all my talks carry an element of storytelling. I tell stories to stay connected to my communities. Storytelling is my ancestral inheritance. Storytelling is elevated chisme that serves as warnings, preservation of our history, and lessons to be learned. Storytelling is my ethical praxis of liberation, where storytelling:
Bridges gaps between those of us who have access and those of us without access
* For colonized people by colonized people
* Prioritizes grassroots people
* Ensures that there is community accountability, instead of the "de eso no se habla" narrative we are often told to accept
Storytelling as self preservation, survival, and crucial herencia from our indigenous roots.
Talks offered
Book Reading
Based on Prisca's book, "For Brown Girls with Sharp Edges and Tender Hearts: A Love Letter to Women of Color"
Chapter 1: Voluntourism
Chapter 2: Colorism
Chapter 3: Impostor Syndrome
Chapter 4: Myth of Meritocracy
Chapter 5: Politics of Respectability
Chapter 6: Toxic Masculinity
Chapter 7: Intersectionality
Chapter 8: Male Gaze
Chapter 9: White Fragility
Chapter 10: Decoloniality
Dear Brown Girl
In this keynote I usually breakdown a particular chapter(s) in my book, and discuss the topics covered. You can select a particular chapter to focus on, or I can preselect certain chapters depending on the audience. I also touch on research backing some of that content within the book, and read about 4-5 of my pieces withint the book, to center and empower the audience to trust their inner voice and inner strength.
Surviving White Serving Institutions as a BIPOC
In this talk I name what it means to attend a PWI as a non-white person. Naming what it takes to handle a full course load, all while also maneuvering the racism and white supremacy as it exists in universities that are built on indigenous burial grounds, built by enslaved black people, and profit off of the investments of People of Color. I will hold space for non-white students to process the violence they experience while getting these possibly life-changing degrees.
Self Preservation as a First Generation Student
When you are the first in your family to attend college, there are a lot of unknown aspects. I explore topics relevant to first-gen students, such as your parents not understanding your life, the isolation that occurs when we get an education, and how to remain connected to our roots.
Latinx Families: Generational Trauma
In this talk I tell stories about my own experiences with therapy, the stigmas around therapy, being 1st generation, and the experiences with being from a war-torn country has meant for me and my family. Also I discuss how colonialism has impacted the ways that machismo functions within my context. Finally I explore how I have reclaimed cooking and other tasks that I distanced myself from in order to illustrate how we can also carry our ancestors good name with us, while healing from generation trauma.
Sexual Liberation: Latina Edition
Becoming sexually liberated has carried a slew of negative connotations for centuries, puta and loca being those labels given to women in our communities who do not abide by the rules. In this talk I will share my experiences with sexual autonomy coming from a controlling Christian household. I hold in tension the need to be safe but also exploring parts of ourselves that we are only taught to be ashamed of while growing up in traditional Latinx households.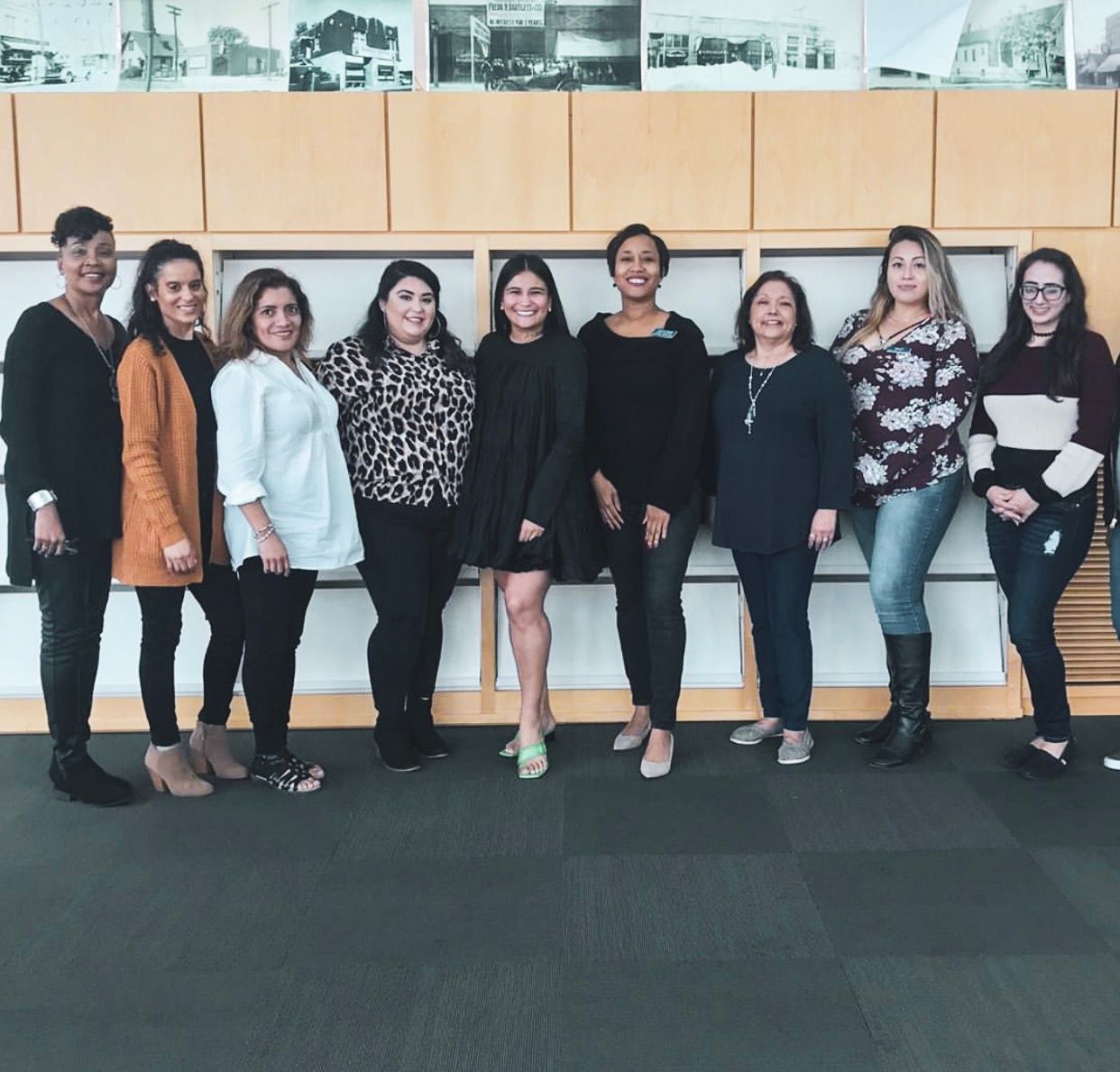 Testimonials
"When I first discovered Latina Rebels online, I felt like I was meeting a member of my extended family. It was a space that affirmed my identity and filled my soul. Then years later when I first heard Prisca speak, that group became real and I met a long lost prima. Ever since I have been so grateful since to continue to read Prisca's articles, listen to her stories, and use them as a connection with other mujeres anywhere I go." - Marcela Torres-Cervantes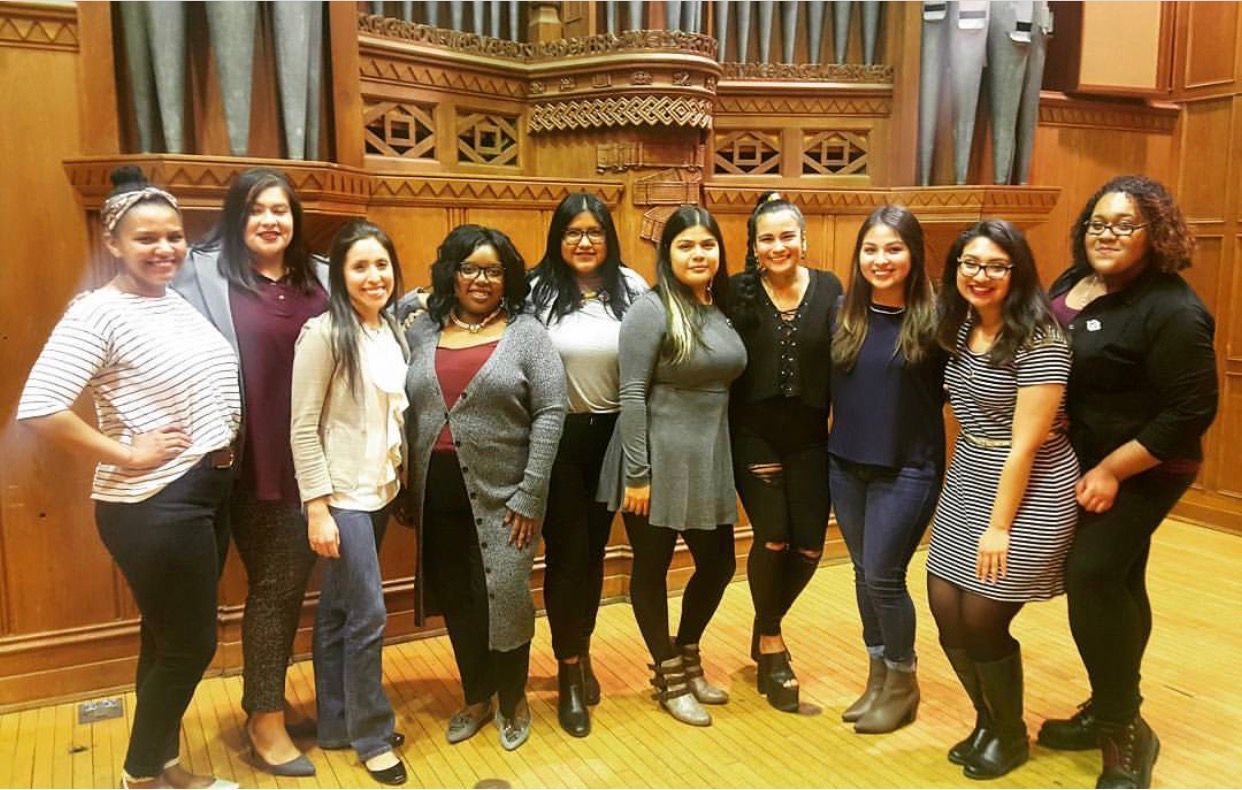 Prisca's talks are warm, inviting, educational, and not here for your respectability politics. Through open discussion and the use of poetry and stories, she creates a space to foster growth and encourage challenging damaging constructs in daily life and interactions." - Jacqueline San Nicolas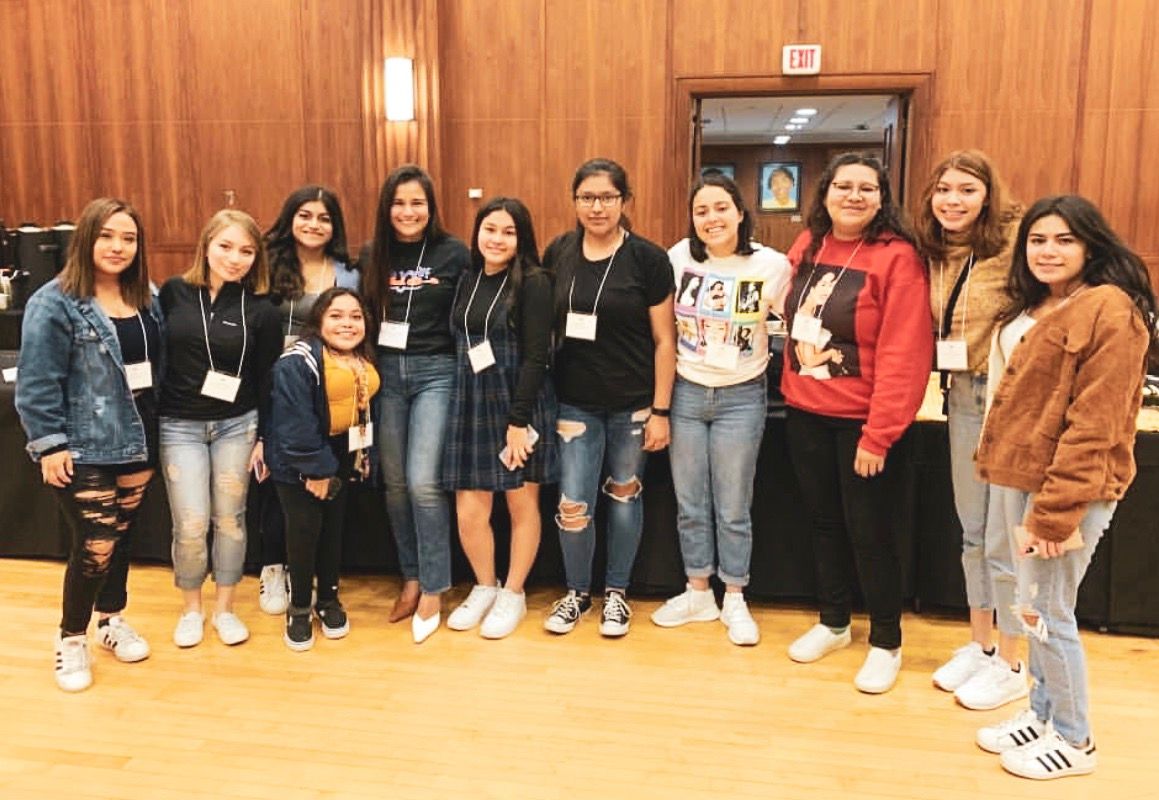 "Finding Priscas writing was transformative in my own personal search for identity after I had moved to another state. Visibility matters. After getting the opportunity to meet Prisca in person, I empowered me. (Really it did. It helped me think 'why can't I be the badass I perceive prisca to be.' And I applied to my current job. I would have never envisioned myself in this space but seeing you do that in your own way empowered me to want to find my own way." - Julietta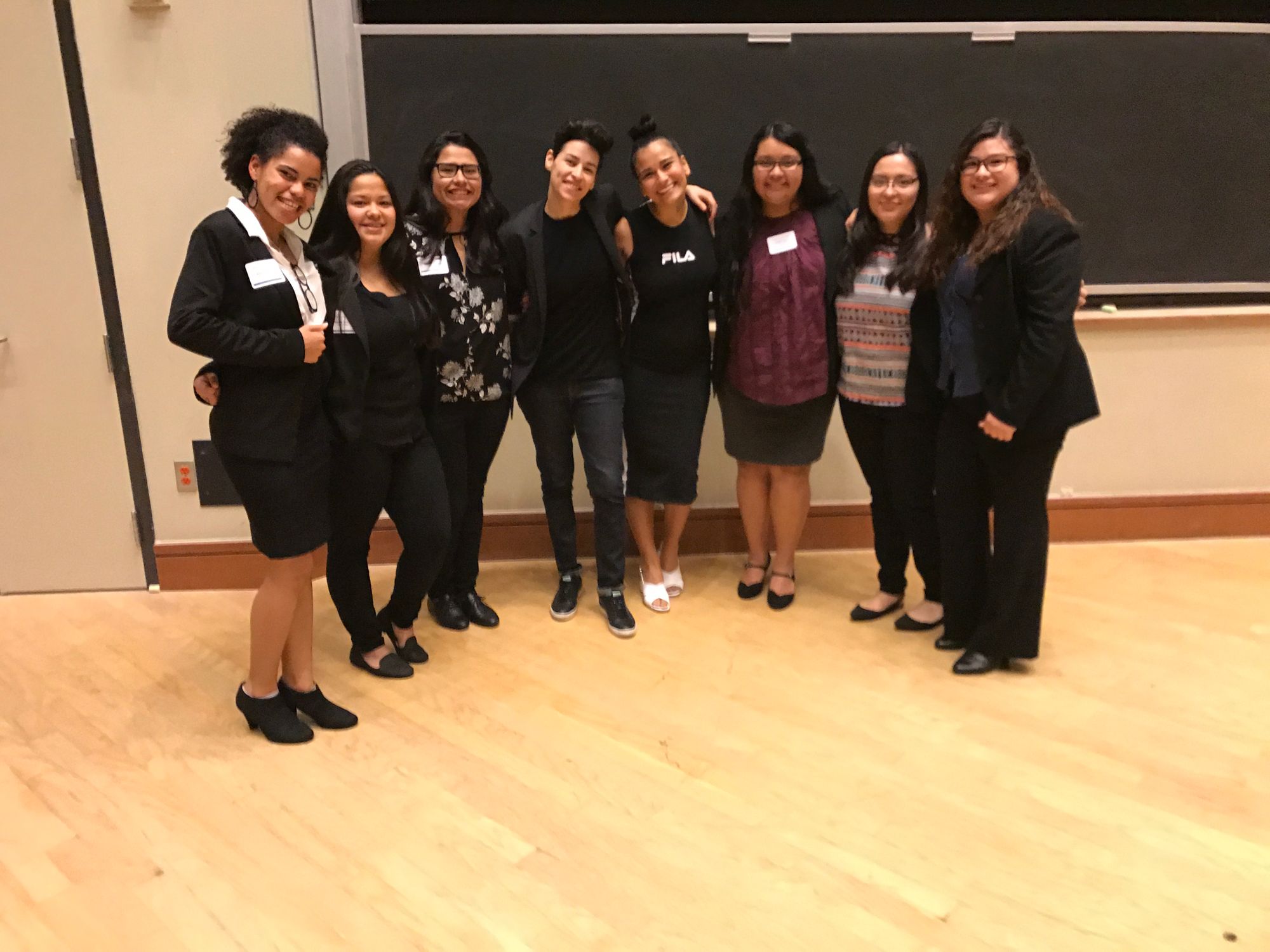 "Listening to Prisca speak, I felt as if I was listening to a high priestess giving a sermon. She was both a trusted hermana, full of lived experiences and a goddess speaking brown girl truths. See, before that I never met a brown girl who was unapologetic about who she was, and made me feel like I could be unapologetic too. She talked about brown girls having strength, but not the type of strength that supports an entire family and puts mujeres on the back burner. It's the selfish strength that is, just, present. She talking about her experience during and after graduate school. And how she came home to finally rest. As a perfectionist and workaholic this was HUGE to me. Prisca is someone I looked up to for her strength but to listen to her story about coming home? It gave me permission to rest. I gave everything to my undergraduate career and listening to her story gave me permission to cry and rest too. As silly as that may sound. I hope every brown girl gets to meet this queen in person and listen to her speak." - PJ Monsi Ballesteros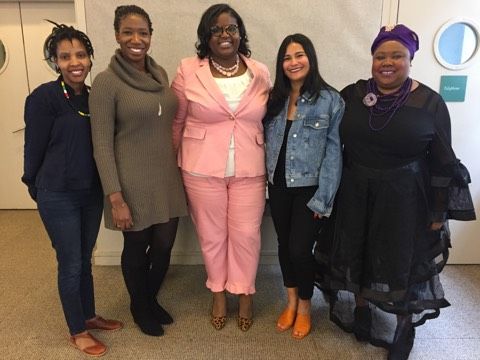 "Prisca gives a voice to people like me, who are often unseen and unheard. Watching her present allowed me to finally see myself in another, and be reminded that my stories also have a value despite the lack of representation. She helped me understand many complex factors that were contributing to my oppression and in a way it gave me permission to speak up for myself and others." - Norka Ayllón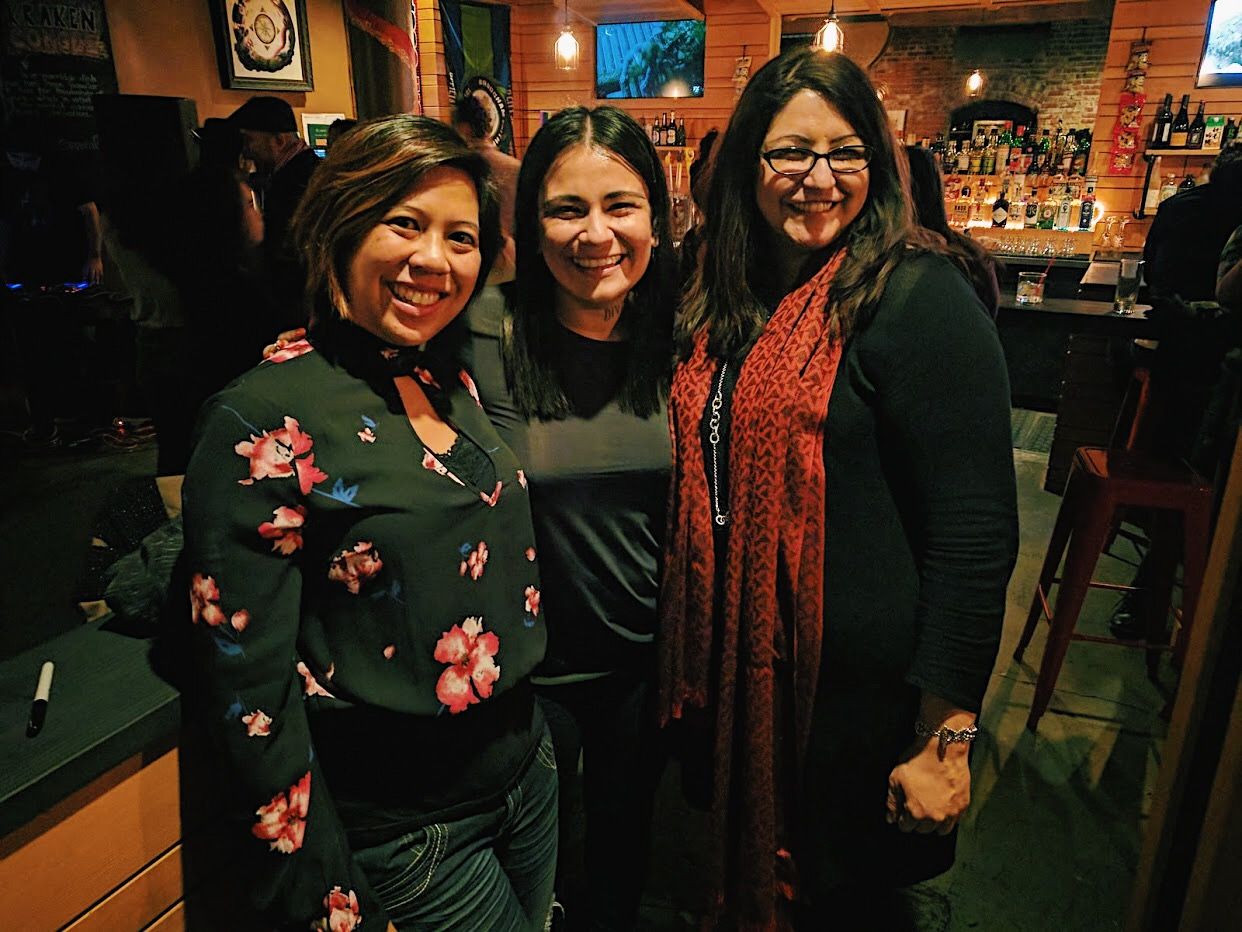 "Through Prisca's voice I heard parts of my own story and the stories of the amazing mujeres of color who have surrounded my whole life. The power she brings to a room is filled with the voices of BRown women across this country who carve out space where there isn't any for us and stake claim. Her authenticity, honesty, cache, y sabor resonate with many of us who straddle the academy and the hoods/barrios, cultural tradition and resistance to patriarchy, fierceness and femininity, Spanglish, high heels, hoop earrings and a red lip. 😍😘" - Ronnie Rios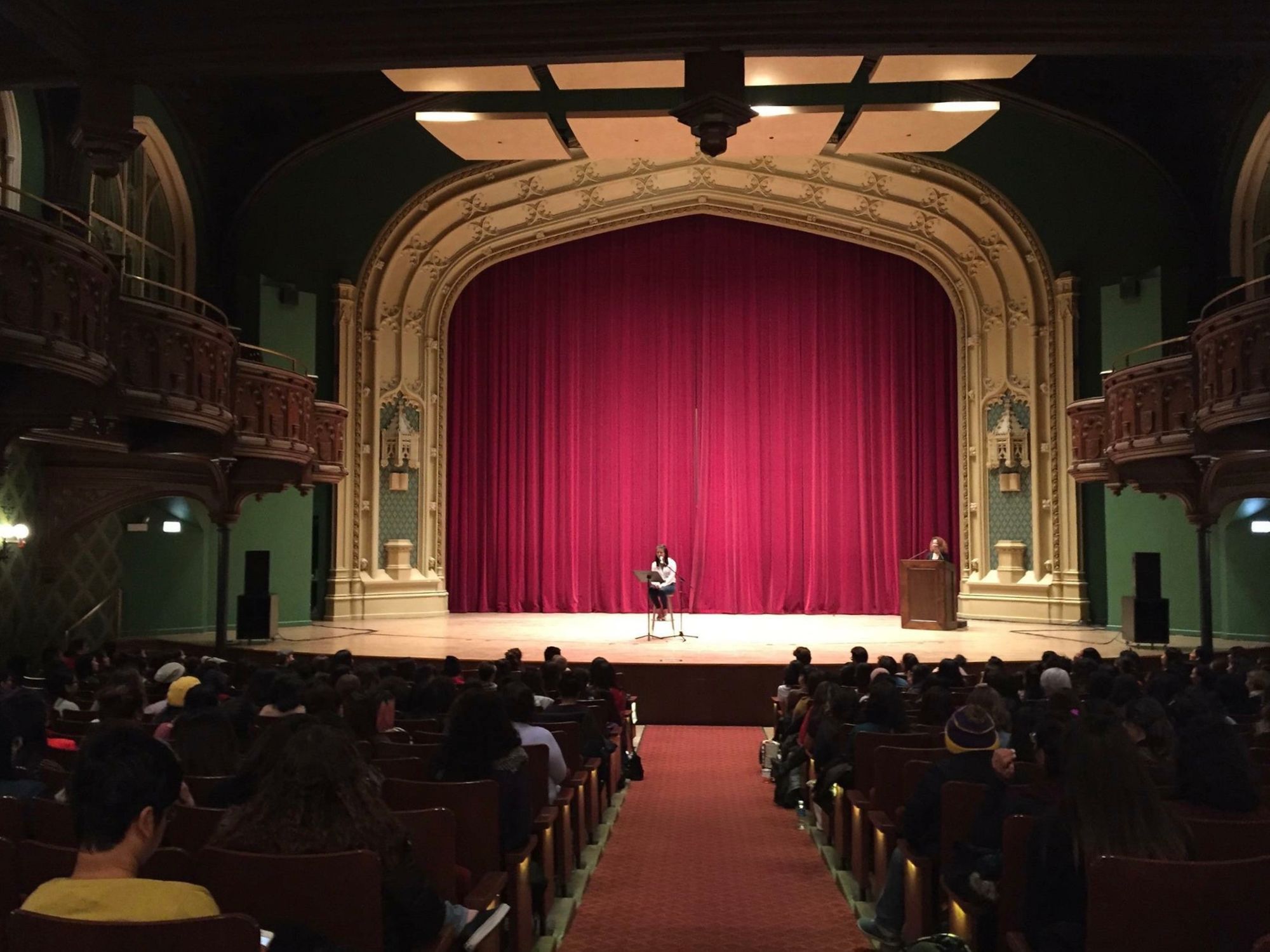 "Listening to Prisca speak was the first time I've ever heard my experiences put into words. Her words gave names and validation to the wounds I've felt growing up. She showed me how to strongly stand up to white institutions and make space for myself. I'm forever grateful for the strength and fierceness her words have inspired in my life." - Erica Nicole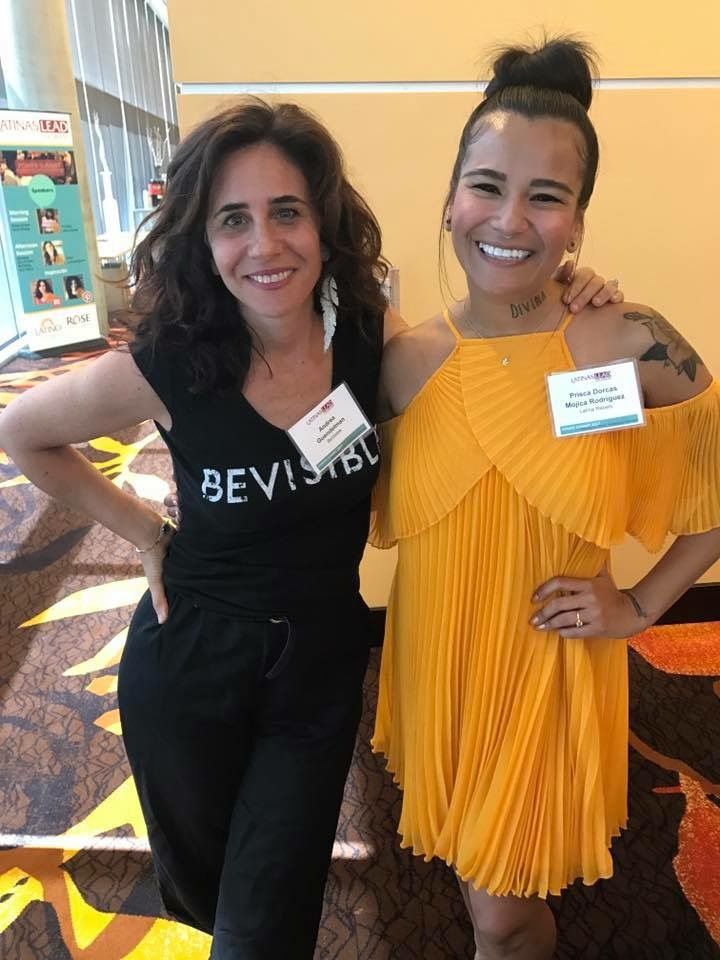 EMAIL: bookings@priscadorcas.com
*Other topics available upon request